North East Racing Enterprises®
Performance Automotive & Drag Racing

---
A SITE DEDICATED TO MONZA'S & RACING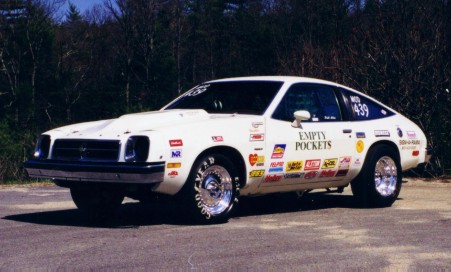 Car Statistics
1979 Chevy Monza
10.642@ 126.65 m.p.h.
January 29, 2010
Monza is getting new glass doors, wing & scoop along with a color change.
---

This site is dedicated to all performance cars with GM H-bodied cars as the focus of these pages.
I also have a listing of New England cruise nights & car shows. If you know of a cruise night or show, E-Mail me with the following;
The name of who runs the cruise night (i.e. Joes Bar & Grill), the location, times & dates, contact phone number (for the cruise night), club name if any & type of vehicles to be displayed.
---
This The H-Special Webring site owned by Phill Allen.
[ Previous 5 Sites | Previous | Next | Next 5 Sites | Random Site | List Sites ]
Have you triedThe Webring Companion?

---